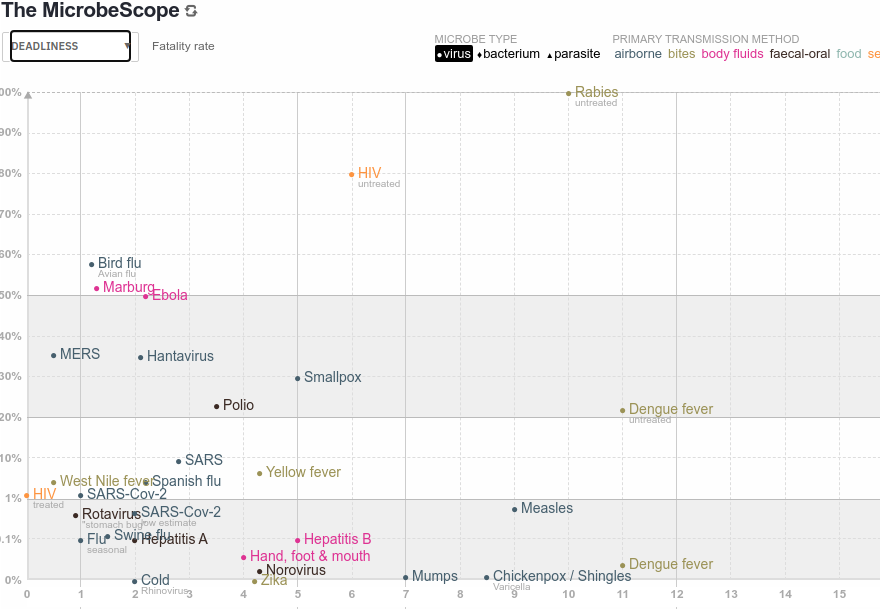 ---
In January 2020, I was staring at this virus chart, pondering COVID when I realized it's a resource contention function, X * Y = K.
---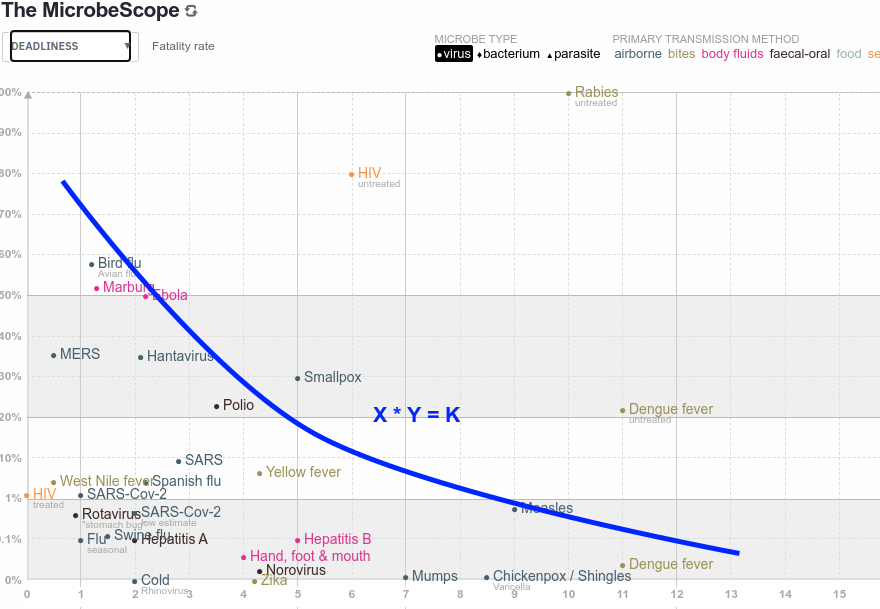 ---
So I wrote a mathematical model of how a Gain Of Function virus could work...
---
---
And graphed how Gain Of Function might act...
---
---
GoF virus would appear innocuous for most of its existence, then switch behavior from mobility to mortality.  I think I got most of this right (probably, waiting on next life insurance quarter) except...
The COVID virus was a bogeyman to scare everyone into the real GoF, the vaccines.  Look at that graph.  Now look at this one -
---
---
Like a magician, Fauci-stein kept us all focused on the COVID virus while he snuck the real gain of function in under our noses and into our arms.